Visual Sales Pipeline
Create your own mold and customize your deal stages to suit your sales process.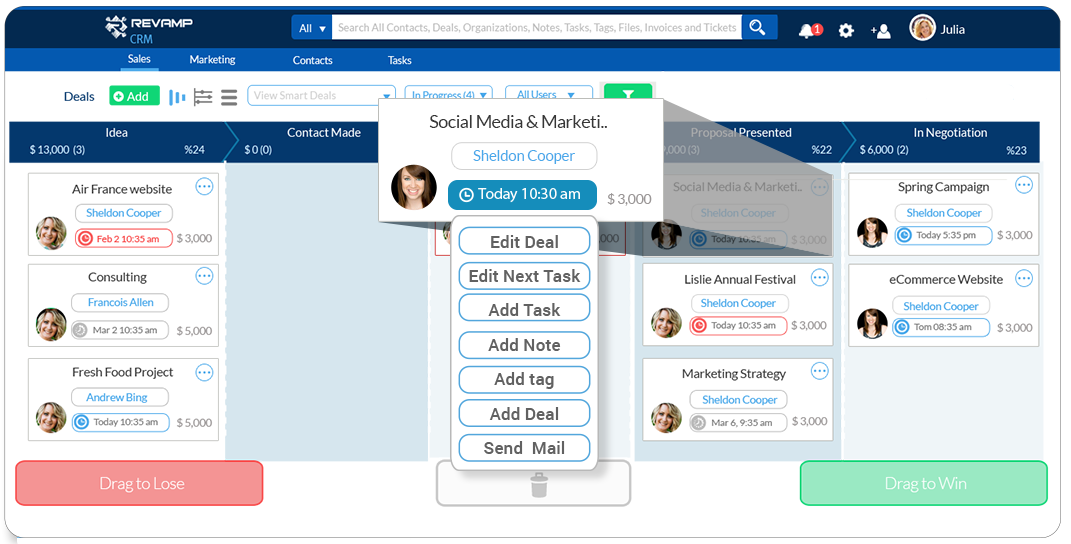 Sort & Filter
Pick the deals by their owner, region, source, product or expected closure date and manage them effortlessly.
Action-oriented Sales Pipeline
Complete you workflow by Sending emails, adding notes, add/edit tasks.Have a quick view of contact profile and deal history right in your pipeline.
Notifications & Rotten Deals
Get rid of your rotten deals and Stay alerted to deals that need your attention the most. Recieve alerts for deals that need attention or passed due date.
Four Different views for your pipeline.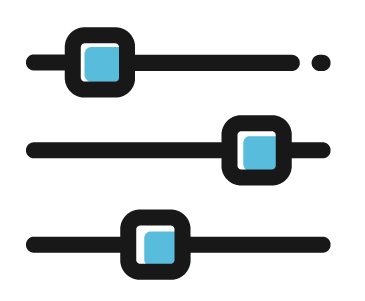 Pipeline View
Deals are displayed by their stage, To Identify your stage and how close you are to winning.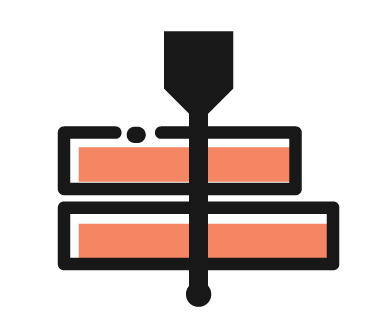 Timeline View
Deals are displayed by their chosen closure date, To view upcoming scheduled deals one by one.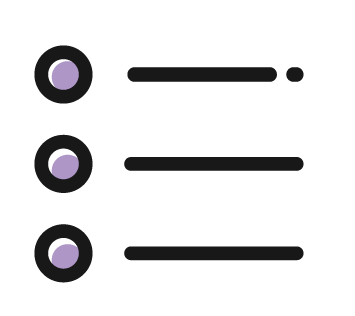 List View
Develop a clear understanding of your sales momentum and priorities, also it's where you can export your deals into spreadsheets.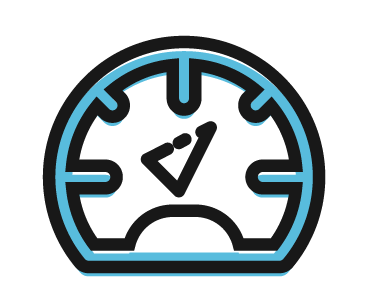 Deals Dashboard
An executive view for all of your deals
Sales By Source. Region. Product
Sales team report gives you insights, a visual overview of your sales divided into different categories, split by-products, salesperson, source, and region. These filters help you to measure your team's performance For future decisions.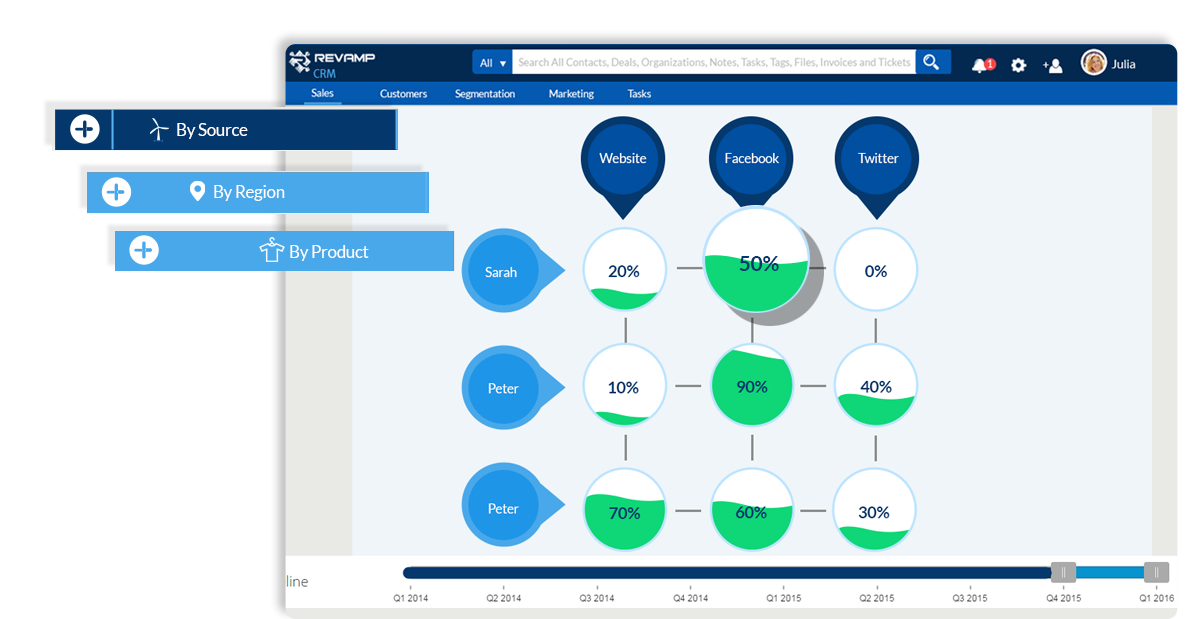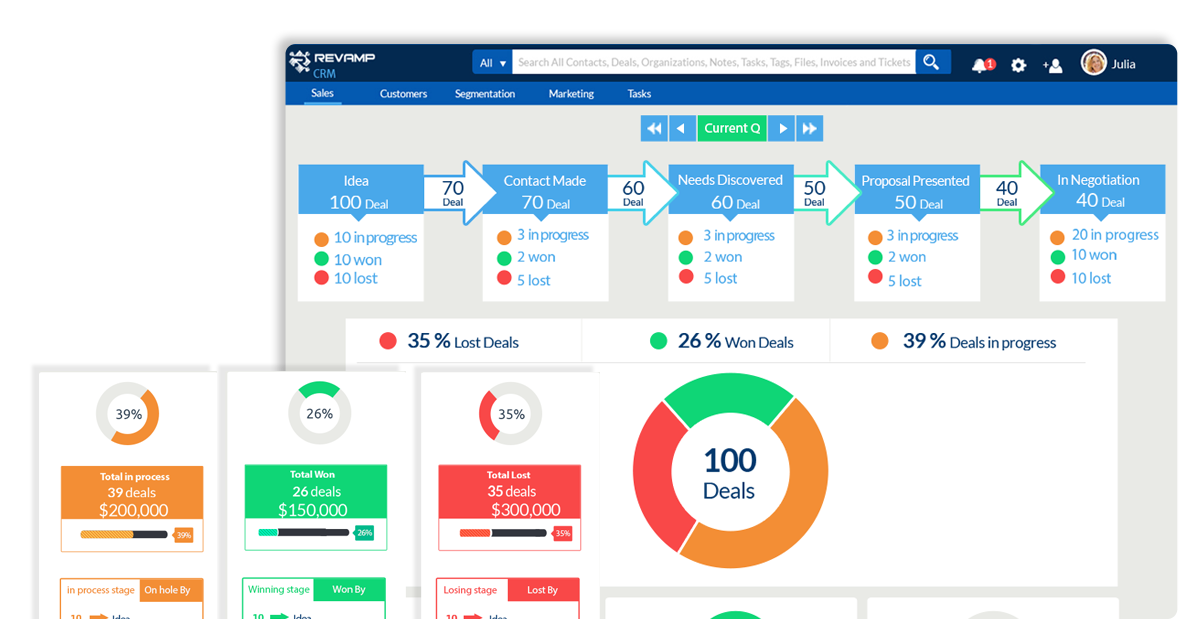 Sales Funnel
Track the progress of deals as they move through your funnel step by step, Identify which stages you are winning or losing at to discover weaknesses and anticipate challenges. Check number of new deals added, number of open deals and stage-to-stage conversion for all deals and any time period.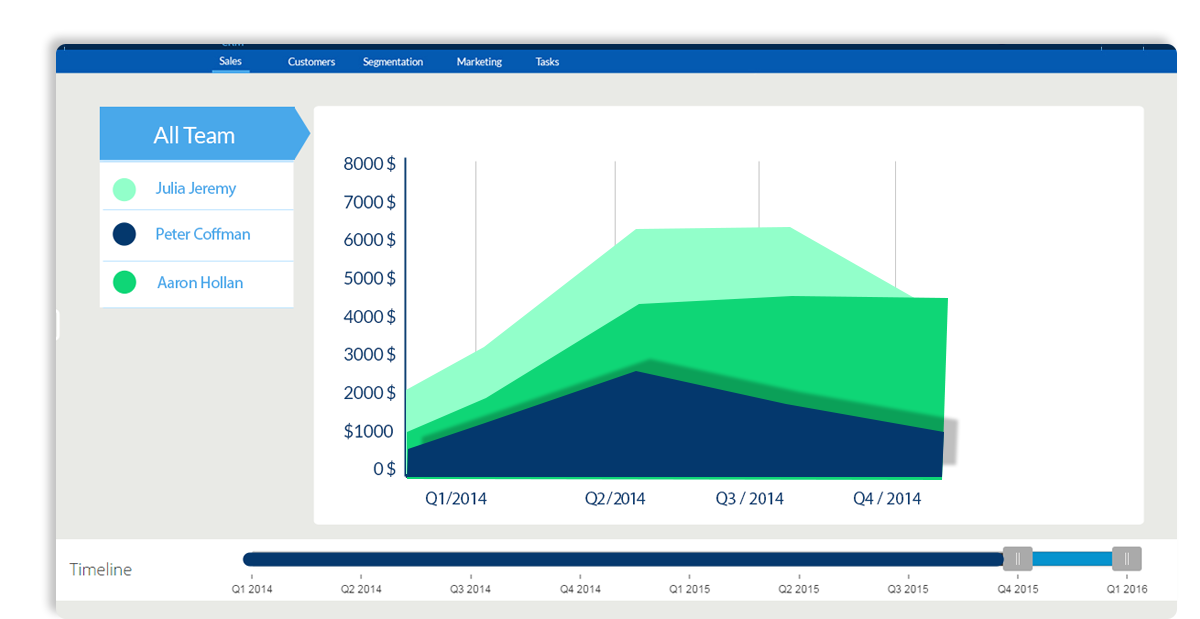 Our powerful filtering tool allows you to take the wide view or focus in on details. It provides you comparative data on how members of your team compare against one another.
Keep in contact Reminders
Let our system alert you, stay on top of your potential leads and ongoing deals
Look forward to future collaboration and set reminders to help you follow-up with a segment you didn't contact for a long time.
Our timely reminders will create a task for you to memorize you with every contact that you didn't contact for several days.
SS