Segment . Follow-up . Win
Identify and sort your key relationships into different Lists & Segments. Set follow-up reminders, send newsletters and create marketing automation
Always look at the right set of customers
Lists
Are static groups of contacts. Whether you're managing your hot leads or customers with ongoing deals, you can categorize them into different Lists and set a follow-up reminder to prioritize communications.
Automatic Segmentation
Set a group of conditions and filters, therefore, contacts who match those conditions will automatically be added to the segment, and contacts who no longer match your filters will be deleted from it. That means it'll remain up to date in real-time.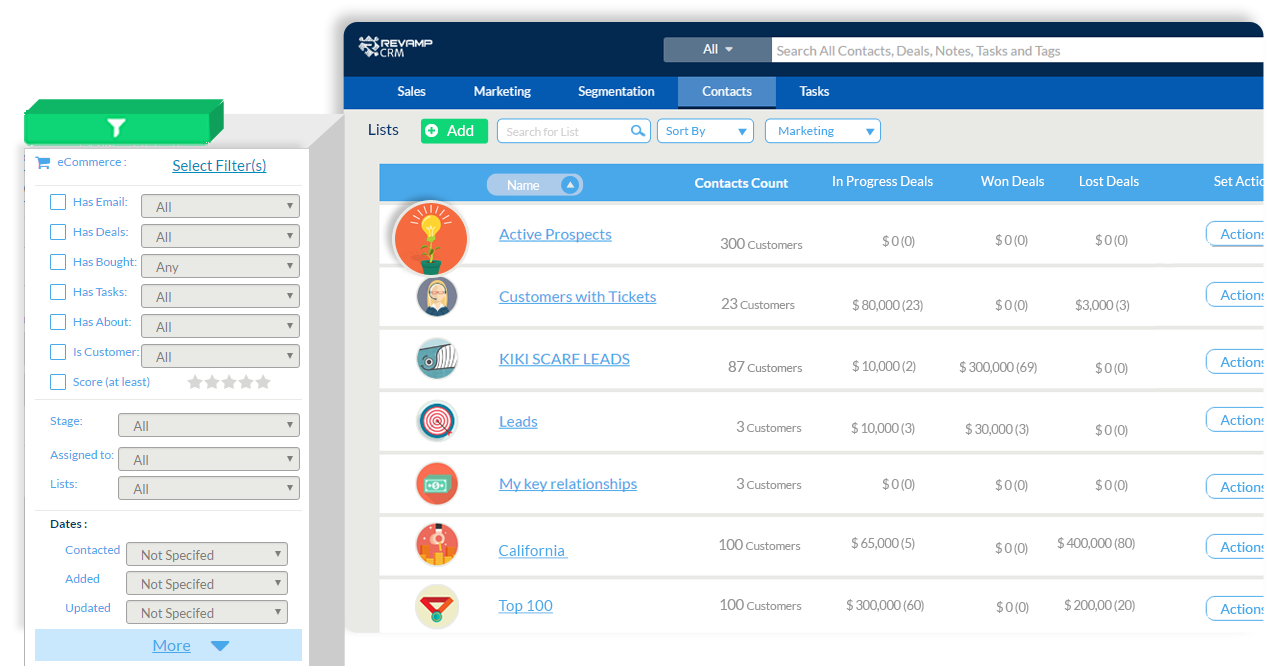 Regular Contact
Stay engaged with every part of your network by setting follow-up reminders for different Lists and Segments. When the reminder hits zero, you'll see the contacts within that Segment or List displayed on your 'Tasks' page. After you've communicated with those contacts, the reminder will reset and start over.
Email Notifications & Alerts
Receive a daily reminding email of your tasks, get alerted when a Deal passes its expected closure date. Also you can set a reminder to when an invoice hasn't been fully paid for more than 30 days.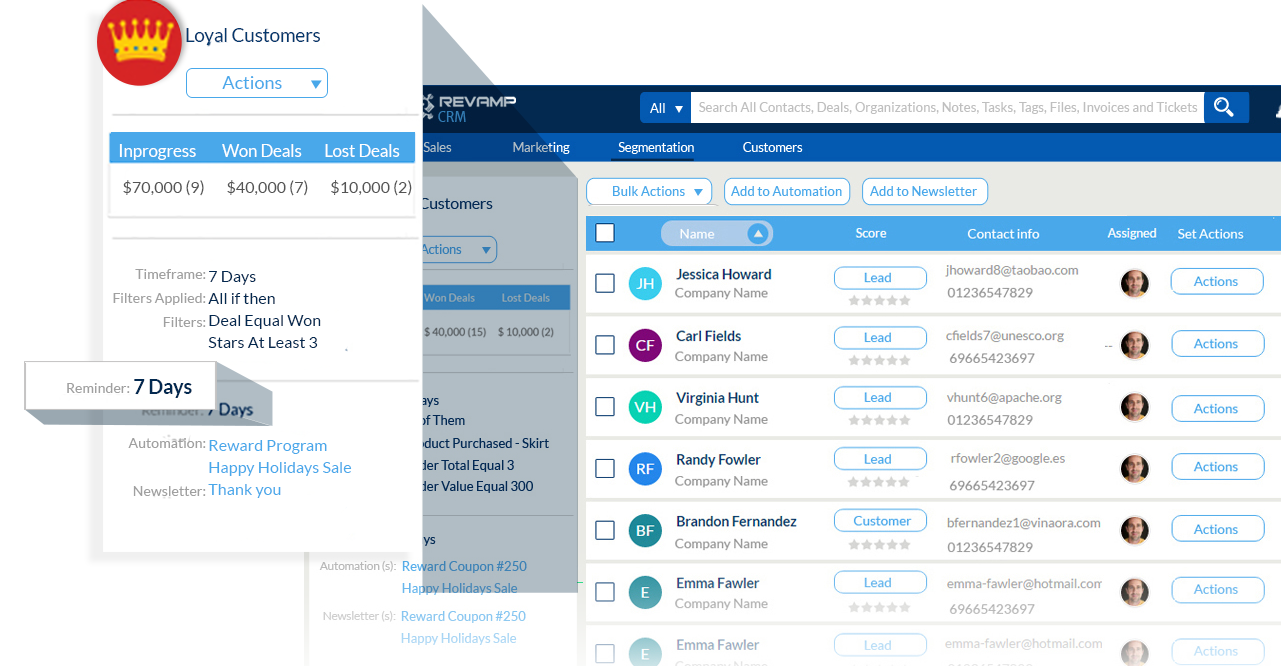 Email Sequence
Set a sequence of tailored and customized Newsletters to be sent in bulk to your Lists or Segments.
Automated Business Process
Set up your best practice follow-up automation. Create a sequence of actions, whether it's assigning a task, sending emails, add score and tags you can customize it the way that fits your business needs.
Email Templates
Send email to your contact from inside your CRM, Save your time with our follow-up email templates, customize each template to fit your relationships and brand needs and you're ready to go.