Track and manage your payments, invoices & history of every contact on your list
Automatic Syncing
Revamp CRM automatically sync your Contacts and Invoices every 4 hours from Harvest to import your contacts, invoices, and update their status so that you can easily track and manage payments, invoices & history.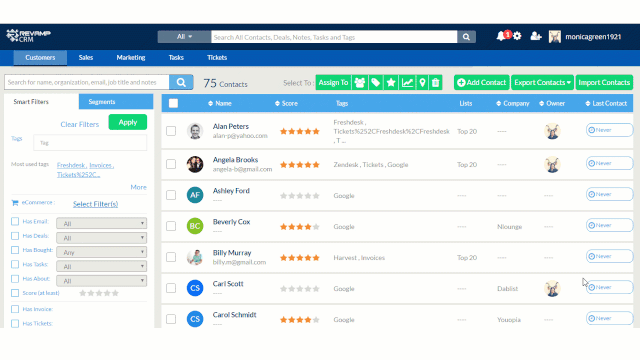 Popular ways to connect Revamp CRM & Harvest
Add Harvest customers to Revamp CRM as contacts
Running a customer-focused business means knowing who your customers are. This Harvest – Revamp CRM integration makes life a little easier for you by automatically saving your new Harvest customers as contacts to Revamp CRM. That way you can use Revamp CRM to automatically nurture your customers for future sales.
How It Works
Add a new customer to Harvest
Zapier automatically adds that customer to Revamp CRM as a contact
What You Need
Harvest account

Revamp CRM account
Add new Revamp CRM contacts to Harvest
Keep your contacts updated without spending hours copying and pasting. With this Revamp CRM – Harvest integration, every time a new contact is added in Revamp CRM, a new contact is created in Harvest.
How It Works
A new contact is added in Revamp CRM
Zapier adds this contact to Harvest
What You Need
Revamp CRM account
Harvest account