Track and manage your FreshBooks invoices & history
Automatic Syncing
Revamp CRM automatically sync your Contacts and Invoices every 4 hours from FreshBooks to import your contacts, invoices, and update their status so that you can easily track and manage payments, invoices & history.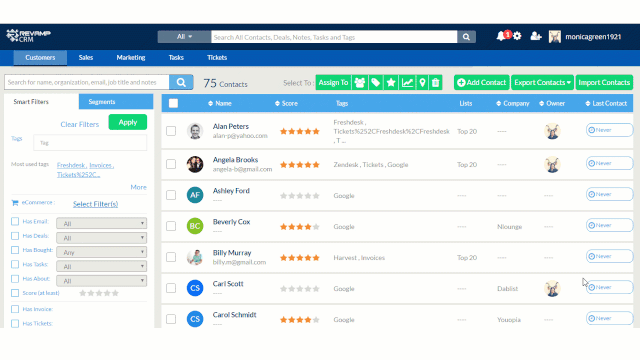 Don't miss adding new Revamp CRM contacts to FreshBooks as new customers:
If your sales team are using Revamp CRM, you can use Zapier to start adding your new customers to FreshBooks where your Revamp CRM contacts are created. Once you integrate Revamp CRM and FreshBooks, The new Revamp CRM contacts will individually be added to FreshBooks as new customers.
How it works 
A new Revamp CRM contact is created.
Then Zapier adds this data to FreshBooks as a customer.
What you need